Silverskatten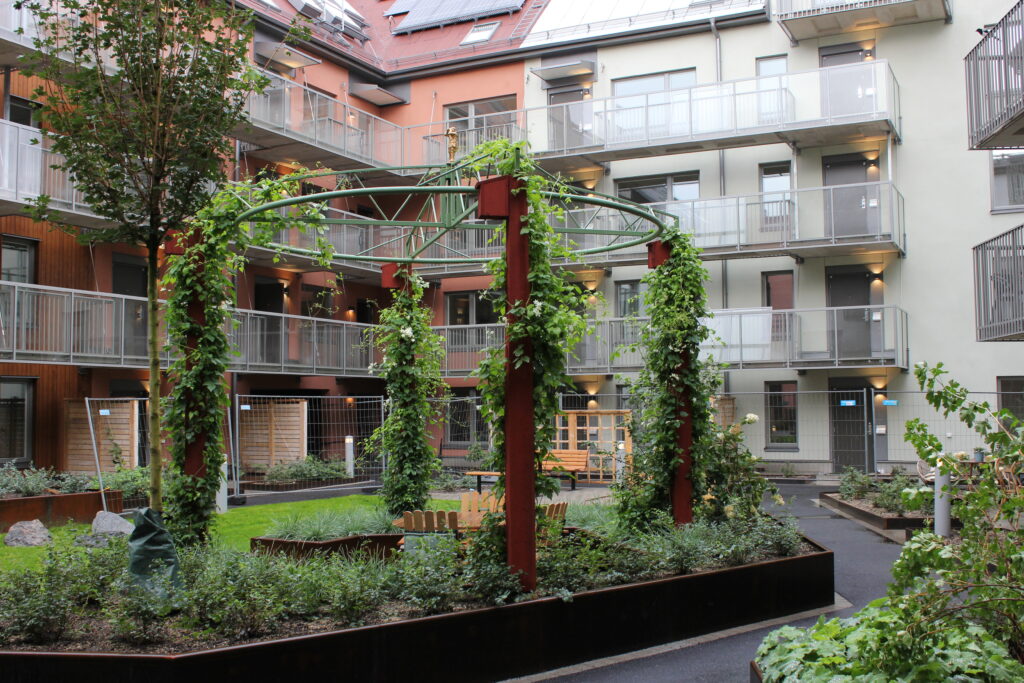 Silverskatten, commission for HSB Sigtuna 2023
Silverskatten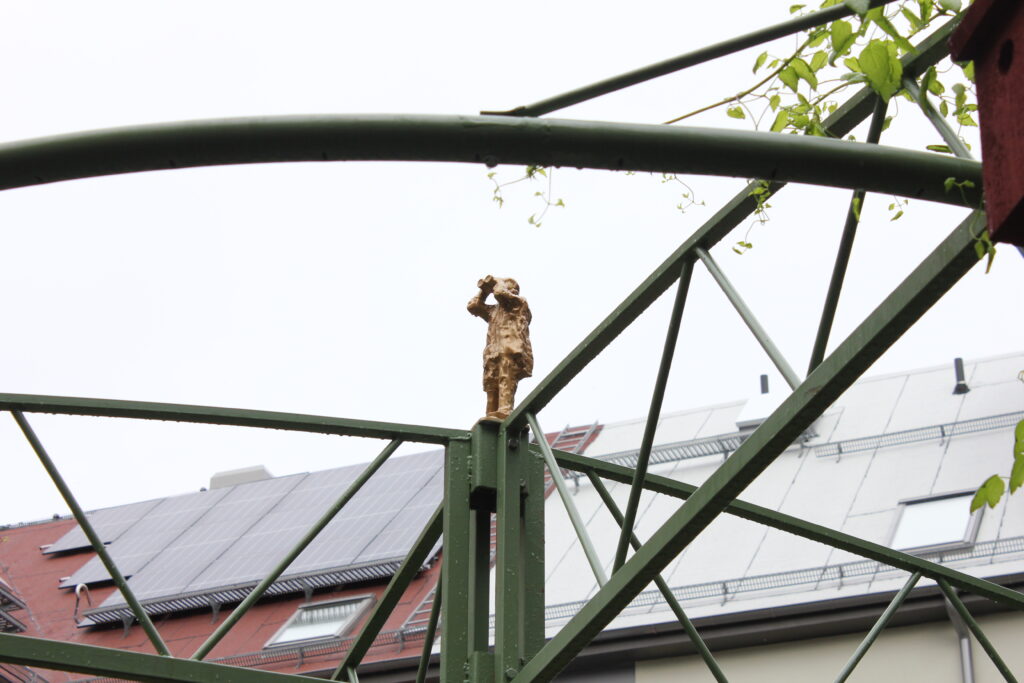 Silverskatten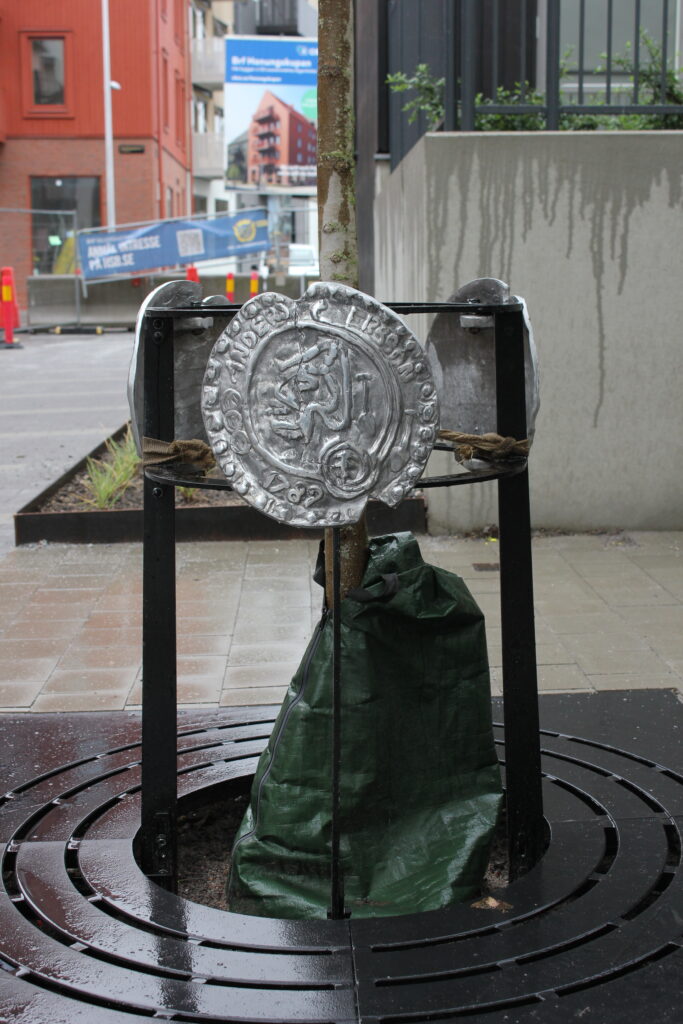 Bumblebee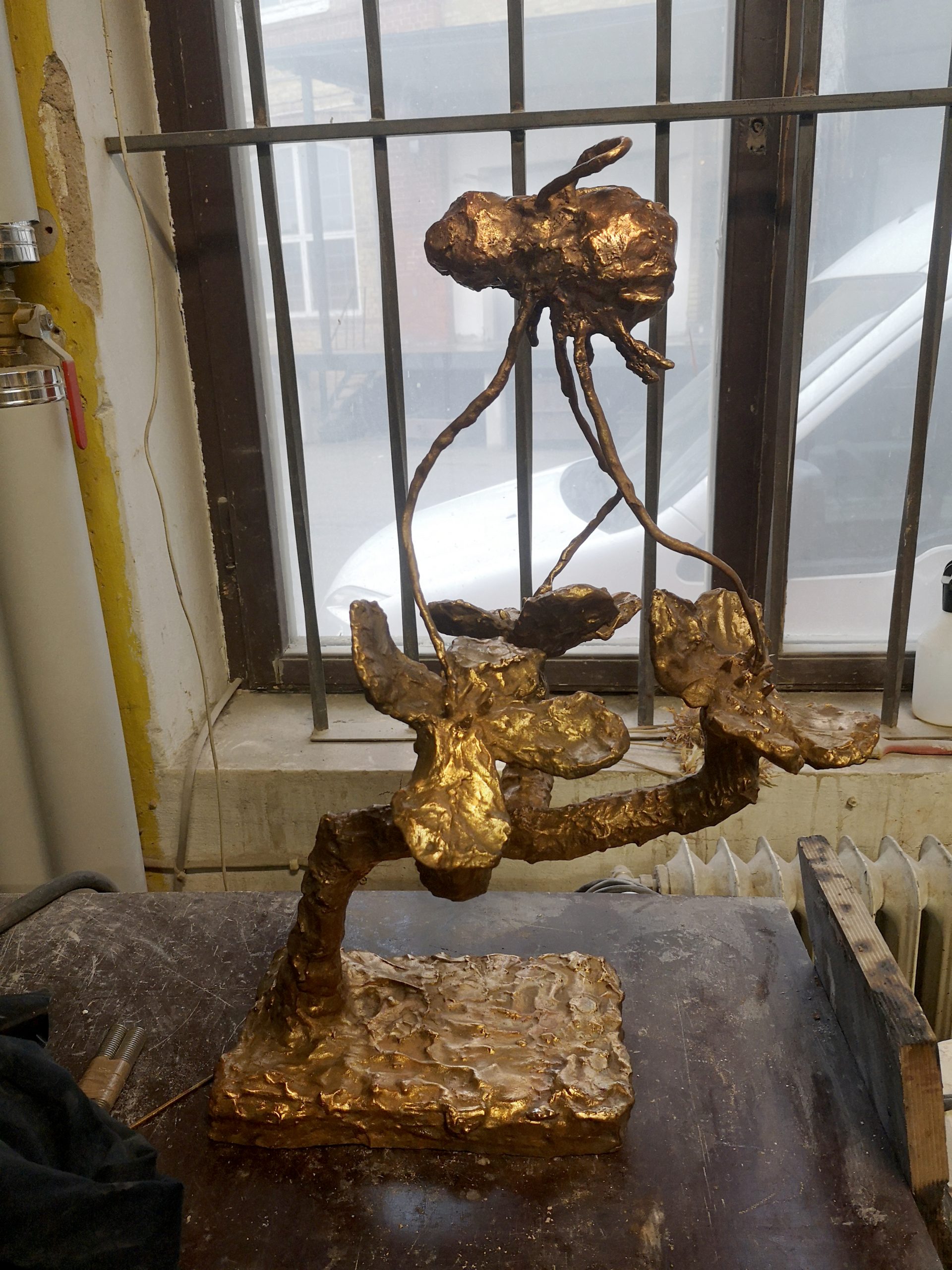 Bumblebee / Cast bronze (2021)
Commission for Stockholm City Planning Office. Pending installation.
The Cone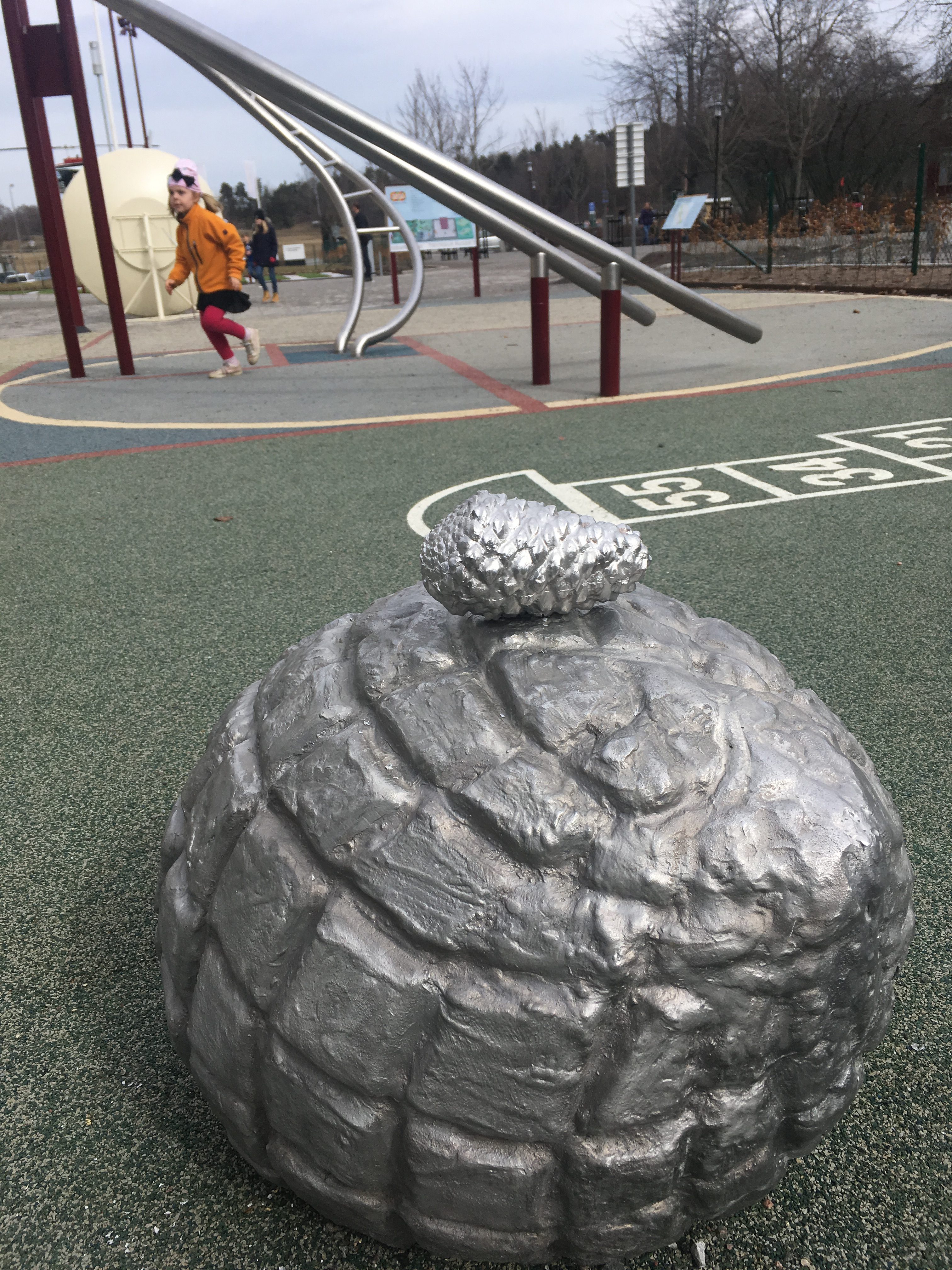 The Mathematical Garden. Assignment for The National Museum of Science and Technology, Stockholm.
Pug's Park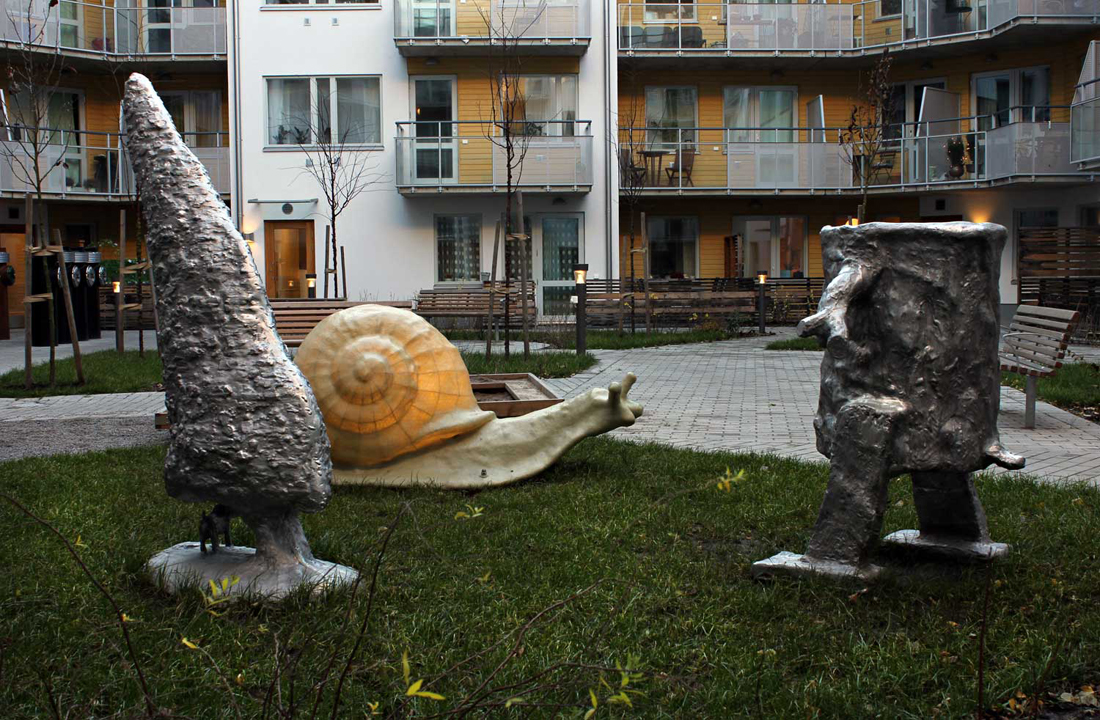 Commission for Familjebostäder.  I had to put something of interest between the façades in the narrow yard. It has the same function as a horizon line, where you can rest your seeing in something that doesn't end, or where associations can get lost for a while.
Snail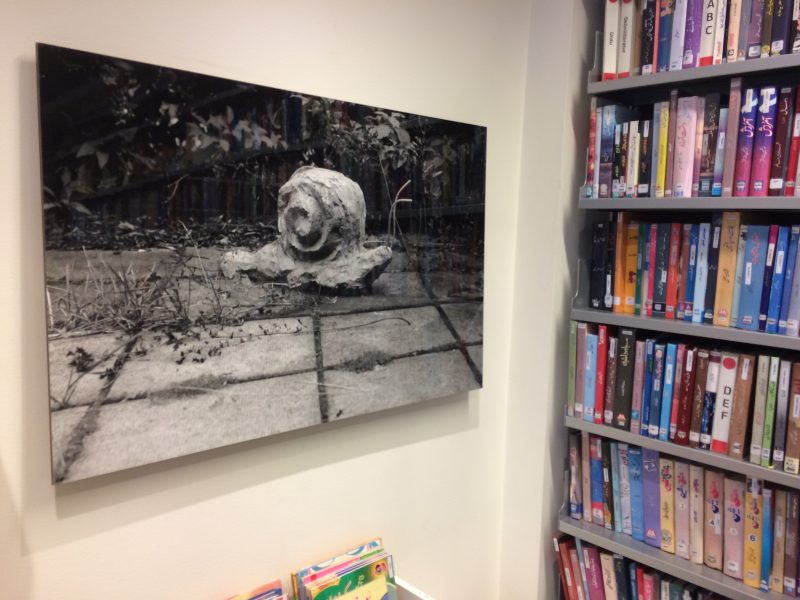 Boat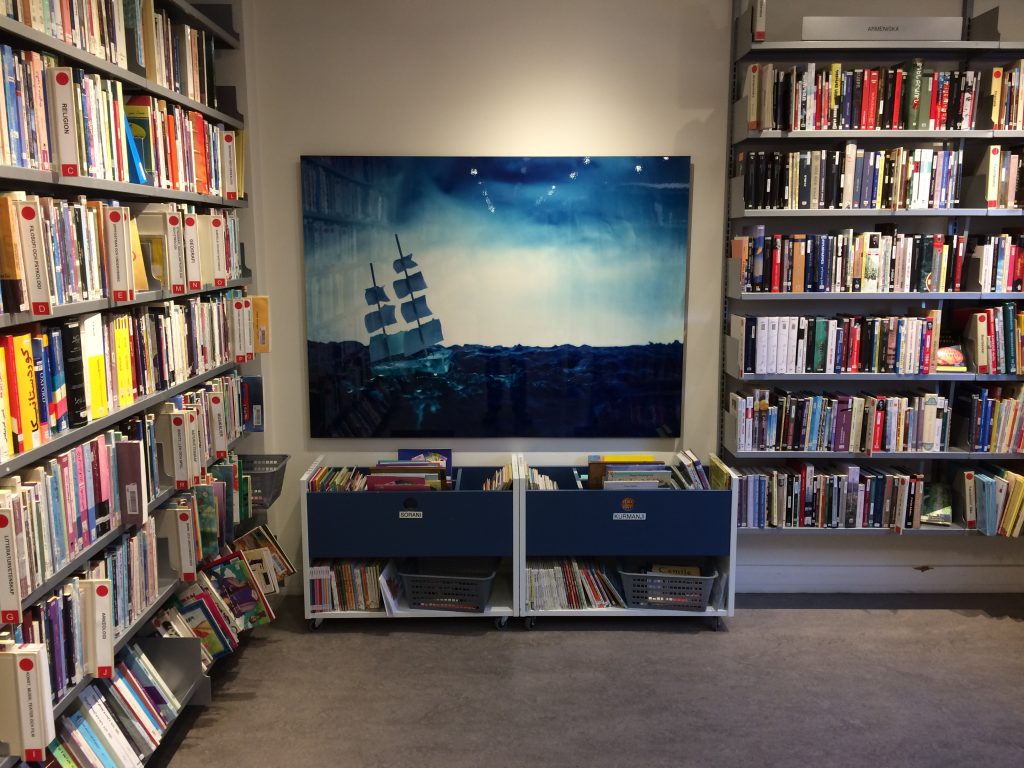 Dog & UFO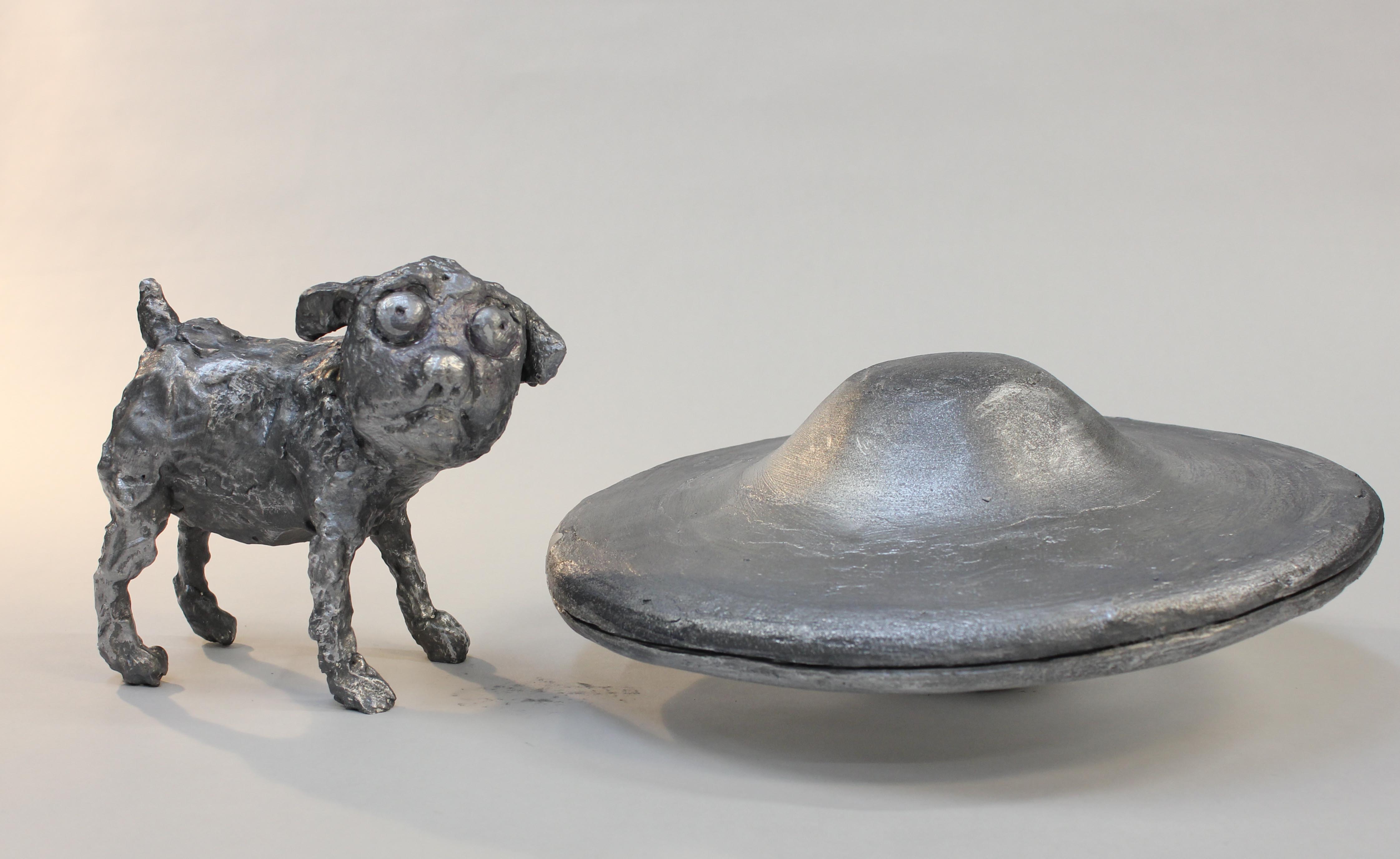 I recently found out that René Descartes had a dog named monsieur Grat. Their eyes would have have met sometime during the time when Descartes found that he thinks and therefore exists.
The Falcon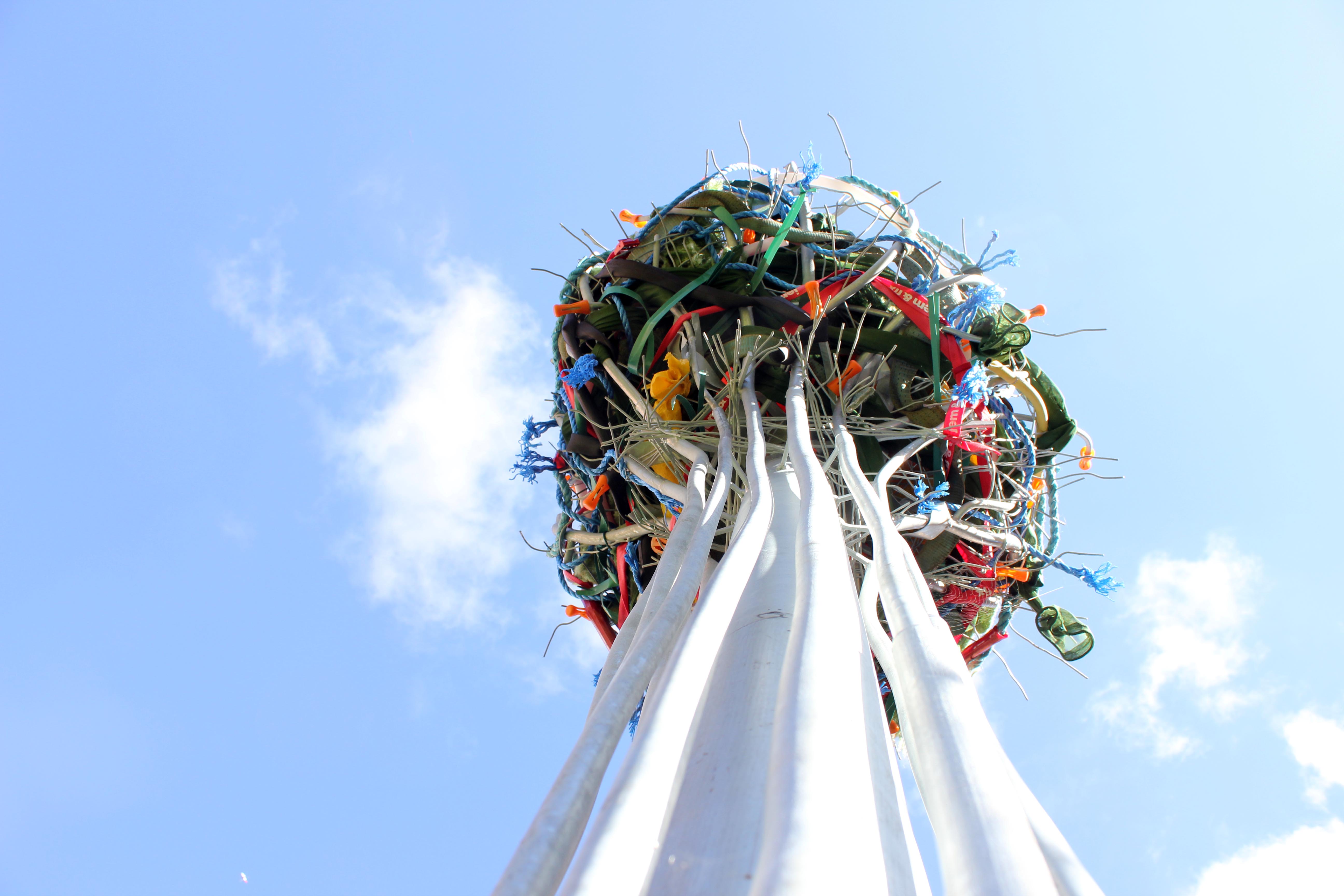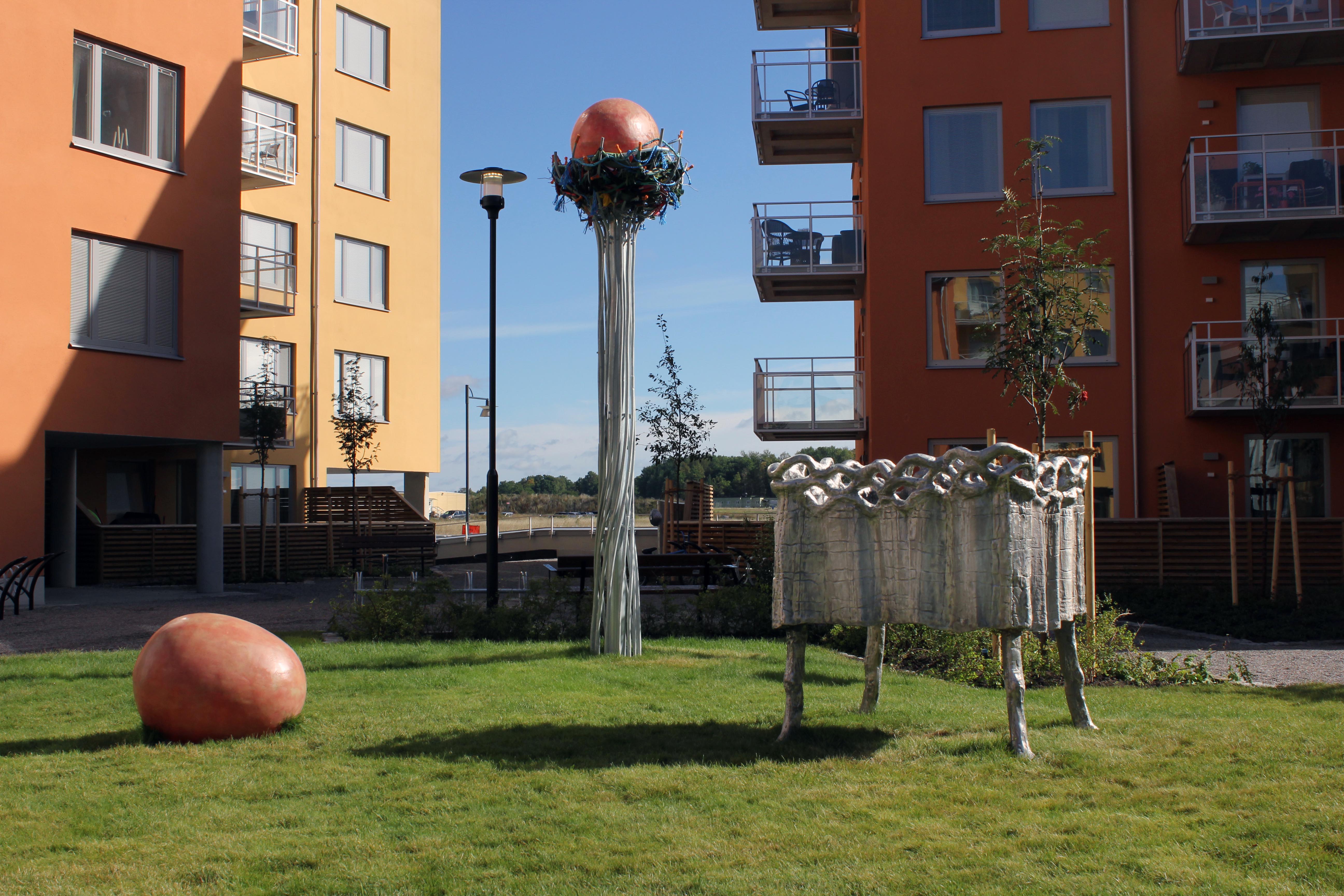 Assignment for a courtyard by the former airfield of Barkarby, city of Sundbyberg. Together with Magnus Carlén.
Waterplay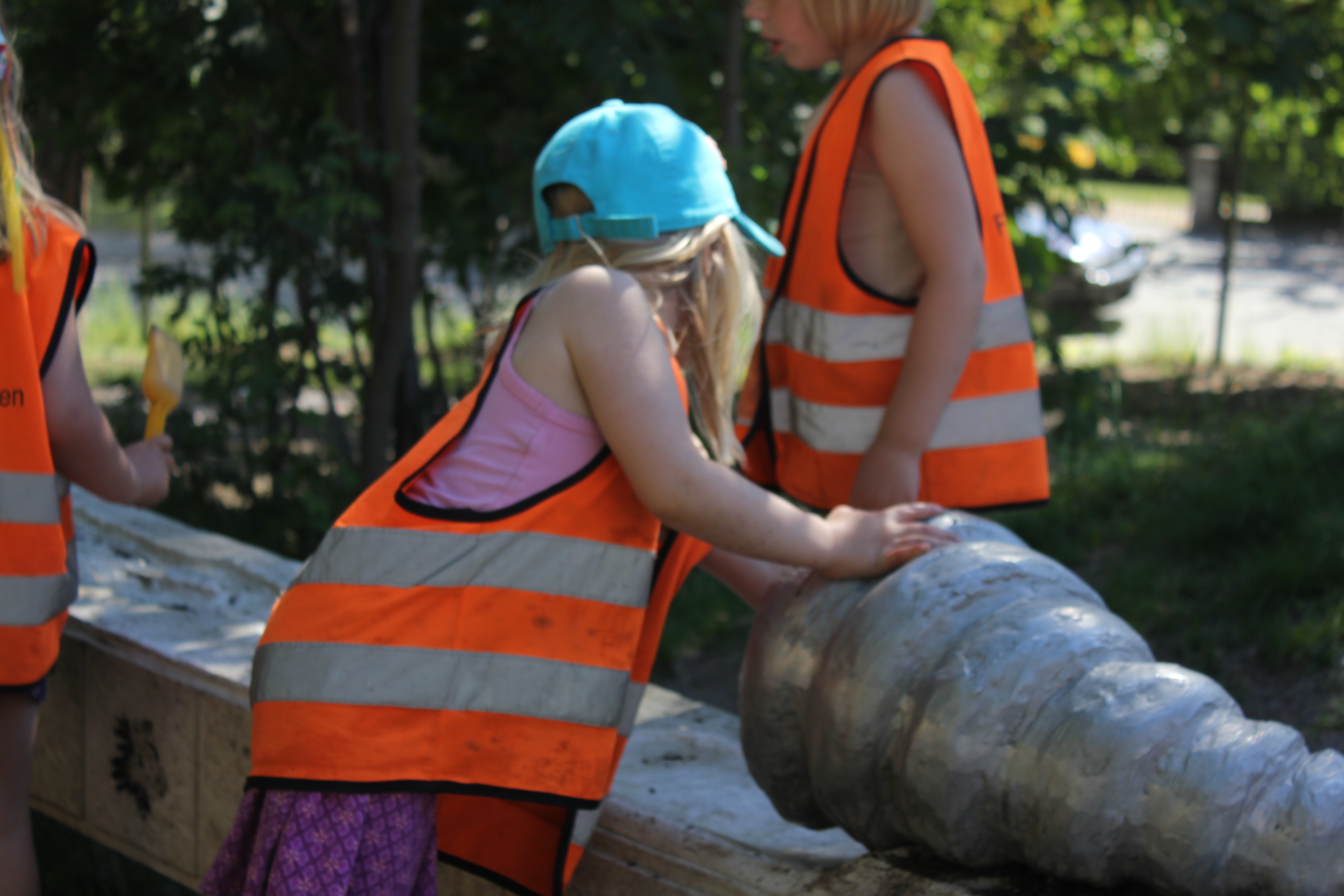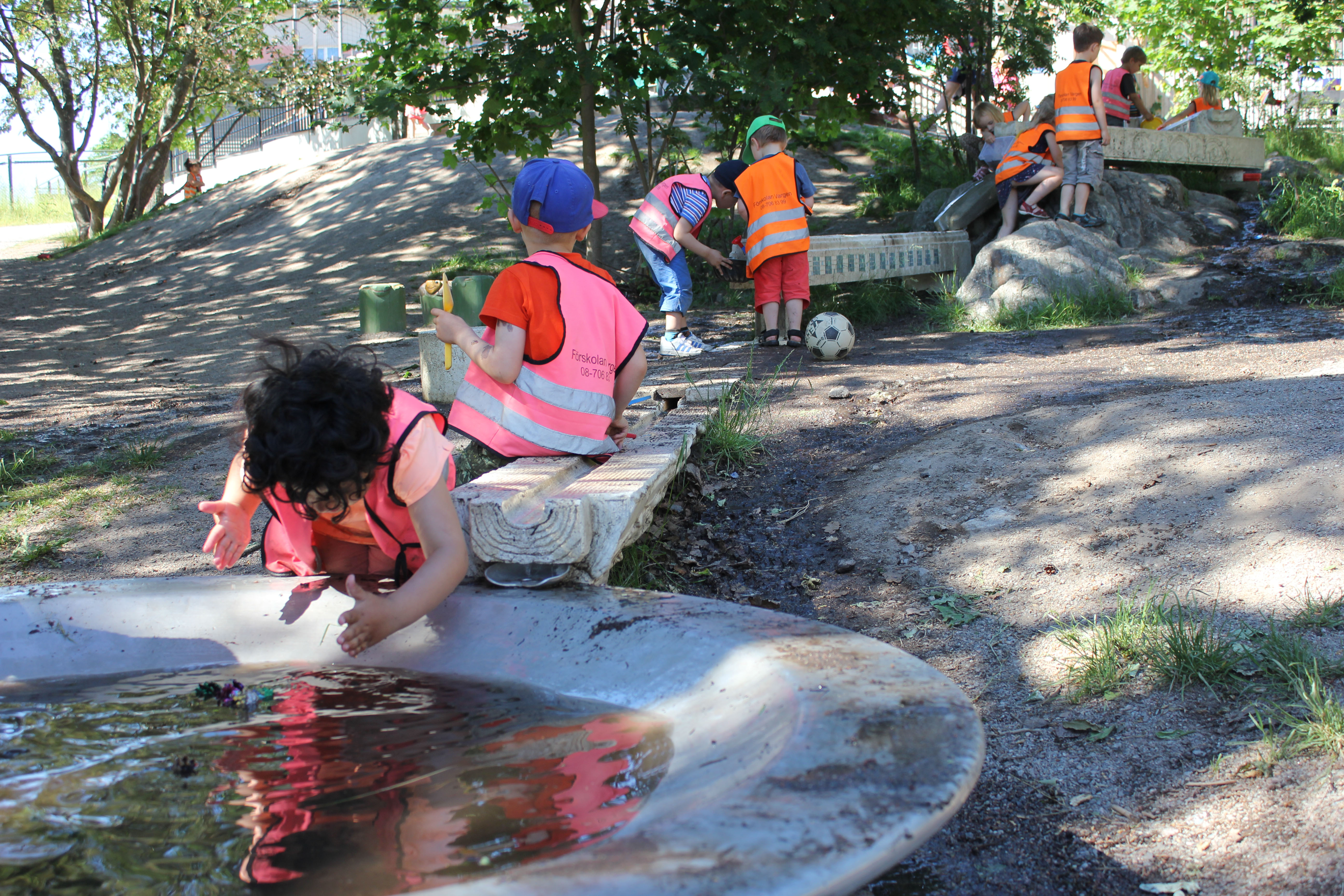 Waterplay for the pre-school The Wolf, City of Sundbyberg. Together with Magnus Carlén.
Ekebyhov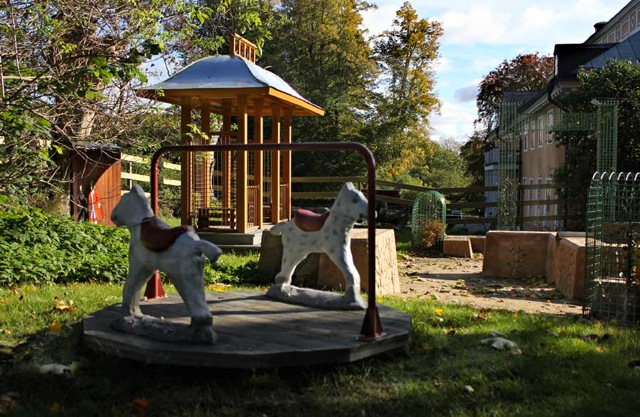 Assignment to make a playground on baroque theme in Ekebyhov 2011. Made in collaboration with Magnus Carlén.
Donkey's Aqueduct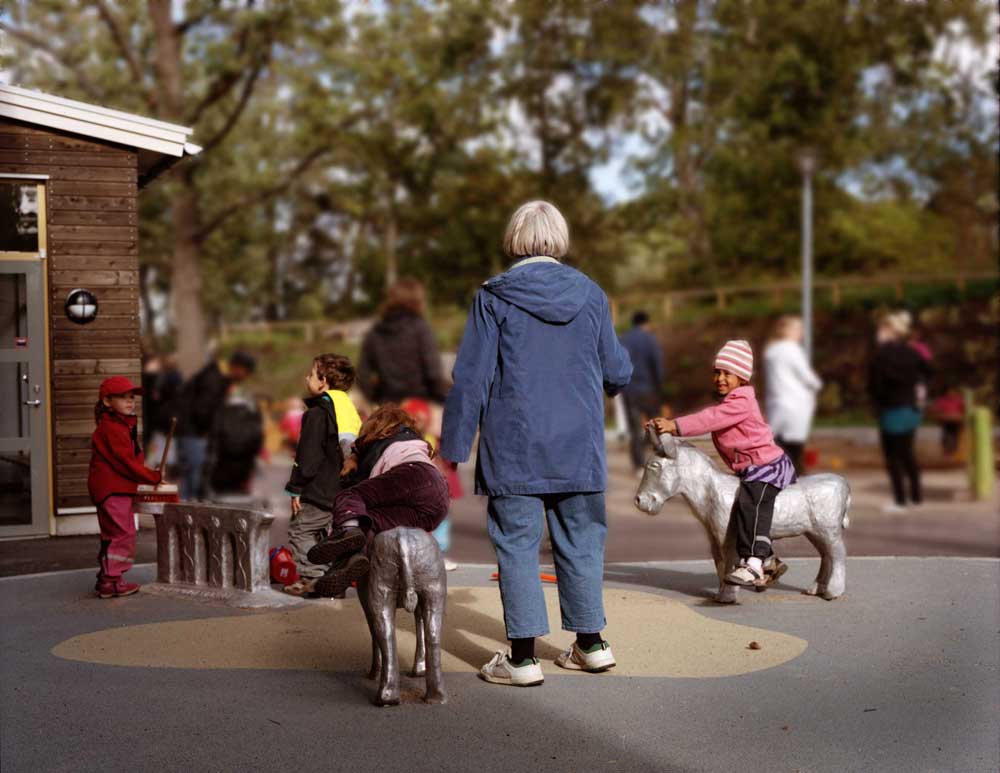 The playground. It's one of the funniest commissions you can have as an artist. Children doesn't pretend to like art, they are more honest then anyone in the business. There are massproduced solutions for playgrounds, often made in a way, as if children were numb to aestetics. My idea is to add something which stimulates storytelling and role play.
More Possibilities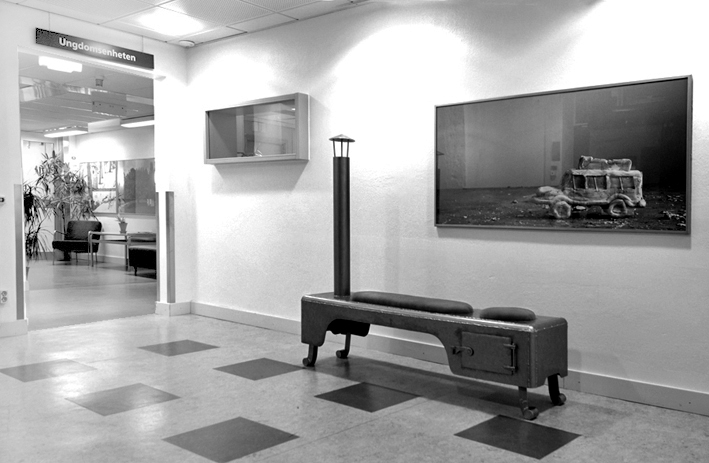 Is the sculpture a stove, or a sofa or is it happy to be something inbetween? Is the clouds behind the aquatic plants a reflection from the sky above, or is it all seen from underneath? The girl in the photo looks away, and the flower bends. What happens next is to be figured out. It's a part of the human situation, not knowing what happens next. Or by the time you grow up not knowing exactly what or who you are.